Friends of Roselands (FORS)
We benefit from a very active committed group of parents who help organise a wide range of activities to raise money to be used for resources.
Annual Easter Fair at Roselands
Every year we see families, friends and the local community enjoying the school's annual Easter Fair where the dedication and organisation of the Friends of Roselands is rewarded with profits in the region of £3000. Many visit this annual event who came to the school years ago, often over two generations. A popular feature of our annual fair is the food cooked and served by our team of kitchen staff – past and present cooks working together. Money raised helps to pay for many items which enrich the broad and varied school curriculum for all. It also supports the funding of transport for regular trips and outings related to work in the school.
Previous Spring Fairs

Our Deputy Mayor visited to judge the miniature gardens created by children of all ages. The theme reflected the school's support for the 'Year of the Environment'. The winners then took their Easter egg prizes and joined the Deputy Mayor amongst the daffodils in the school grounds.

Buskers from school orchestra entertained - Pupils danced around the school maypole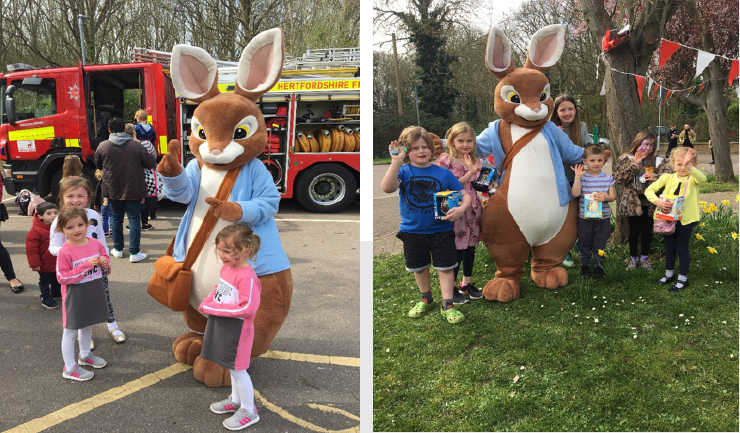 Other activities that the school and the Friends of Roselands support include:
School Book Fairs
Manning doors and programmes – Christmas concert
Pupil Disco
The money raised from these and other events has been spent throughout the school:
Laptops in charging trolleys for all classes, books of all types, support coach transport costs for trips, sports and playground equipment, enhance resources for curriculum teaching: science, technology, PE, music and PSHE.