Curriculum Overview
Our curriculum is broad and balanced between skills and knowledge, aiming to empower children to develop and use talents for their future. The staff team has worked to create a curriculum map that is meaningful and relevant to the pupils at Roselands. Alongside the basic skills teaching of English and Maths we have created Learning Intent Organisers which bring elements of subjects together into inspiring themes which are dominated by History, Geography or Science.
"The leadership team has maintained the good quality of education in the school since the last inspection … you have worked closely with your team to review the school's curriculum and make some improvements."

Ofsted 2019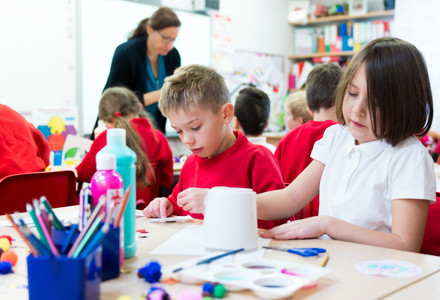 Teachers plan their work together to ensure that the children receive a progressive and balanced curriculum of the highest quality. Each team has created an overview for the year, covering all subjects:
2022-2023 Annual Overview for each year group / phase
Early Years Long Term Plan 2022-2023
Key Stage 1 Long term plan 2022-2023
Lower Key Stge Two Long Term Plan 2022-2023
Upper Key Stage Two Long Term Plan 2022-2023
2021-2022 Annual Overview for each year group / phase
Early Years Overview 2021-22.pdf
KS1 Long term plan 2021-22.pdf
Lower Key Stage Two Long Term Plan 2021 -22.pdf
Upper Key Stage Two Long Term Plan 2021-2022.pdf
The organisation of classes in phases, each with an experienced leader, together with the senior leadership team, enhances our regular practice of annual, termly and then weekly plans. These include creation of the Knowledge Organisers, where our established thematic approach is well managed by all.
These overviews create the journey of the curriculum across the seven primary years. They are reviewed and revised when appropriate, with the whole staff team involved.
English learning consisting of handwriting, spelling, reading, writing and listening to good quality texts. Progess in reading develops from the structured start in phonics using Little Wandle. An appreciation of books is fostered throughout the school year:
World Book Day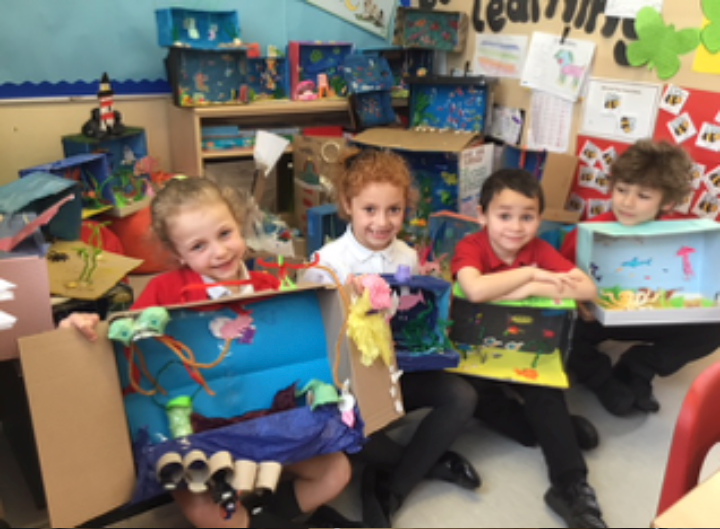 Box models of book scenes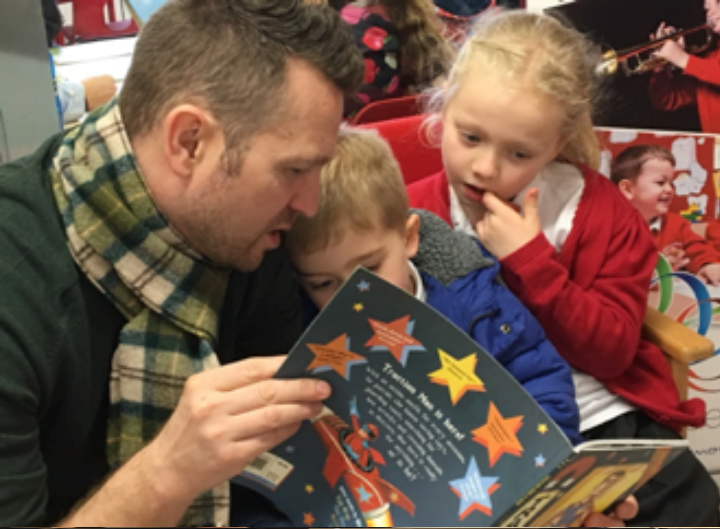 Parent kidnap to share books
Visits from Authors

"Pupils are making good progress in developing their reading skills." Ofsted
Maths is taught through both daily maths lessons and frequent fluency sessions which help develop raid recall of key number facts.
The clasroom eperience and teaching processes are shared with families who are invited to attend specific information sessions and see learning in the classrooms.
"In mathematics, pupils are developing a secure understanding of number. They use a wide range of mathematical terminology correctly and are able to explain clearly how they have arrived at the answer to various questions."
Ofsted

"Teachers use questioning skilfully to check and develop pupils' earlier learning. Teachers explain the tasks clearly and offer helpful suggestions to enable pupils to complete the activity."
Ofsted
A variety of teaching styles can be seen including whole class, group and individual sessions, as well as maximising the well-resourced classrooms and environment.
Ofsted summarised:
There is a productive buzz in lessons as you walk around the school. If asked, pupils quickly become animated about their experiences at the school and indicate strongly they are proud to be a pupil there.
Inspiring children to be interested and interesting subjects are enhanced by regular trips out and the invitation of visitors into the school. A high quality of presentation and sharing of success is fostered.
"Leaders have successfully created a school environment in which it is seen as a positive trait to achieve well and celebrate achievement."
Ofsted 2019

Pupils take pride in their written work.

Ofsted 2019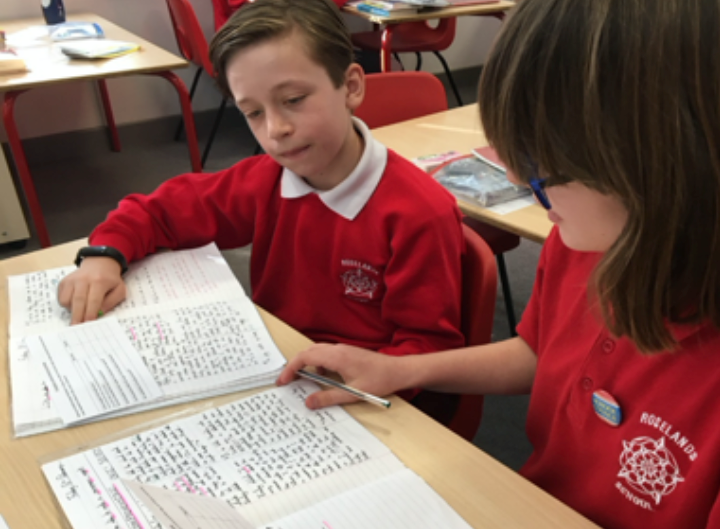 Effective teaching ensures that pupils, including boys, think carefully about what they are going to write before they start.
---
The Wider Curriculum
We aim for the children to become computer literate, experiencing computing across the curriculum as part of a whole-school approach. Pupils become competent in the use of computers, the Internet and Email as part of their daily work, using wireless laptops within their own classrooms. Our integrated and innovative approach has been acknowledged with a National ICT Award. Our extensive range of computing equipment includes digital cameras, scanners, sensors, digital movie creators and robotics. All classes have visualisers, interactive and magnetic whiteboards, as well as access to laptop trolleys.
Children's questions regarding relationship and sex education are answered tactfully and sensitively. The curriculum for Relationship, Health and Sex Education has been revised in line with National guidelines, under the umbrella of Personal and Social Health Education.
In Religious Education we help the children to acquire an appreciation of the significance of the life of Jesus Christ and develop an awareness of the beliefs and practices of other religious groups.
All age groups experience a full range of physical activities and sports skills:


'Leaders continue to expand the school's wider curriculum, for example through building in an increased range of visits and visitors'

Ofsted 2020
Road Safety courses are run by specialists at different ages and stages within the school day, ranging from pedestrian skills to Cycling Proficiency.
Younger pupil learn pedestrian skills as part of the Road Safety week.
When children are confident riders they continue their cycling course on local roads.

All children participate in class music sessions and perform at school concerts.
Concerts combine skills learned over the year in dance, music and instrumental lessons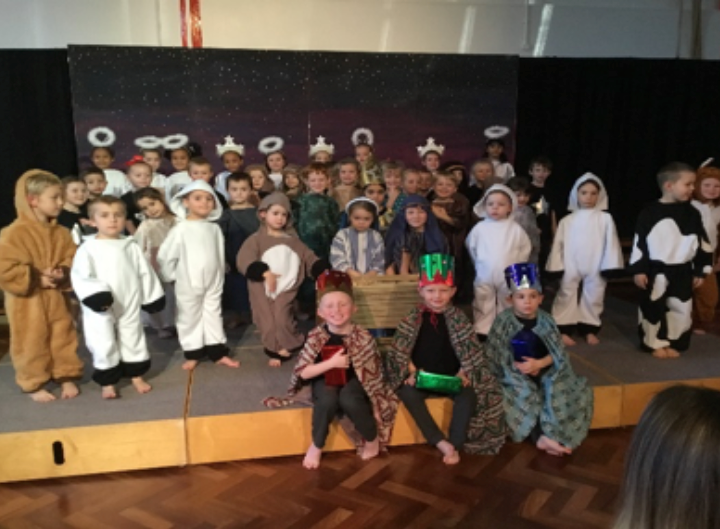 Early Years – Nativity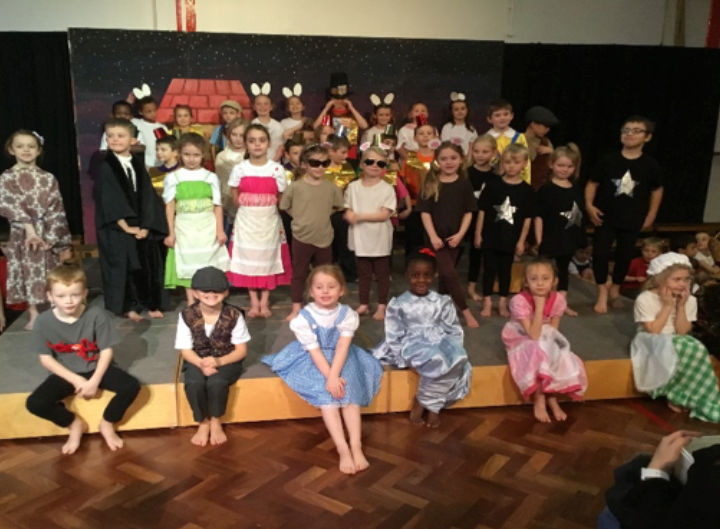 Key Stage One – Pantomime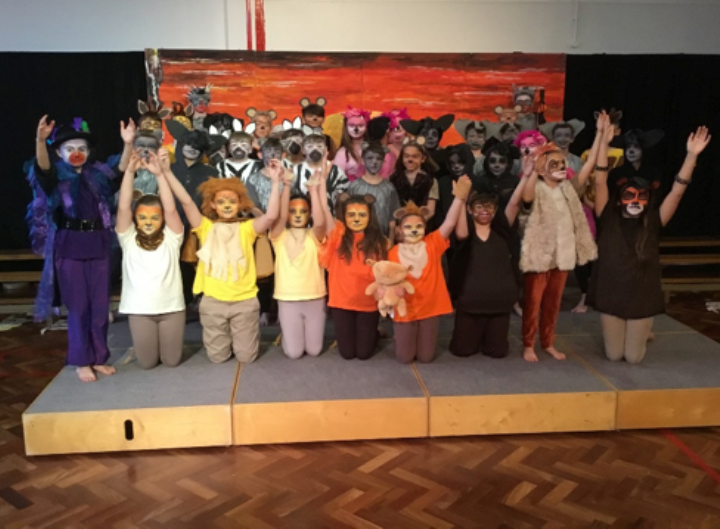 KS 2 - Legend of Lion King