Weather Watch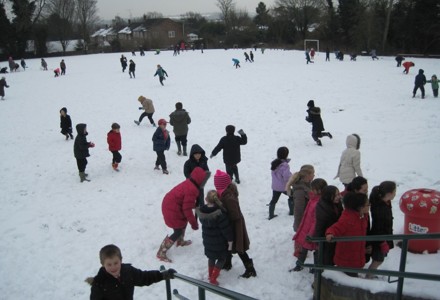 Children enjoying the snow on our field
There is a system which, if registered for, will automatically notify parents/guardians and the local radio stations of a school closure.
Register for school closure updates
It should take no more than 5 minutes to register, using the link above, and you can edit your information at any time should you change your mobile number or email address.
Each contact within the system can have 2 devices added for each communication type if they wish to – this means that in addition to adding your own mobile number and email address, you could include the mobile number and email address of a partner or a grandparent in your registration process. They too would then receive any messages in relation to the school's closure. Alternatively, interested parties could register themselves separately.
If any parent/guardian has children at more than one school they can register for those schools too in a single registration process by selecting all schools they have children at.