Chair of Governors
David James Kennedy, BA, MCIM, FFCCT, FRSA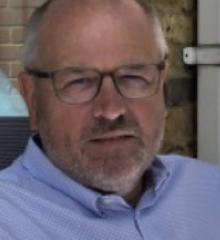 I was educated in Bristol and at the University of Lancaster where I read history and politics and completed a PGCE at Birmingham University. I taught history and politics at Gravesend Grammar School in Kent and Chislehurst and Sidcup Grammar School where I taught history and politics and was also responsible for careers education and guidance, enterprise education and industrial links.
I was Head of Sixth Form at Aylesbury Grammar School, a school with 440 students in the Sixth Form. In 1992 I went on to become Deputy Head at Goffs School, a large comprehensive school in Hertfordshire which specialised in languages. In 1999 I took up the Headship of The John Warner School.
I was a National Leader of Education until 2014. I served on the board of a major national charity promoting financial education in schools (PFEG) until its merger with Young Enterprise. I recently piloted a major project supporting language teaching in primary schools on behalf of the Goethe Institute.
I am a highly supportive member of the local Chamber of Commerce and am deeply involved in a number of projects. I served as a Patron of the Chamber of Commerce for several years.
I ceased to be Executive Headteacher of the John Warner School on 31 August 2018 and served as CEO for the Hoddesdon School Trust from 2018 until 31 August 2020. I now serve as Chairman of the board of Trustees.
I am a Fellow of the Royal Society of Arts, a Fellow of the Chartered Institute of Management and a Member of the Institute of Directors. I am a member of Ambition Broxbourne which seeks to raise the economic performance of the Borough of Broxbourne and links with the Hertfordshire LEP.
I have been a Headteacher Consultant for the Prince's Teaching Institute and have overseen projects, been a lead consultant at conferences and work with them on a continuing basis.
I have worked extensively with the Goethe Institute having addressed conferences at Europe House on the value of teaching German, been part of a panel on languages at a national conference and also been an expert panel member at events at the German Embassy.
I have attended numerous professional courses including a course at MIT for Building, Leading and Sustaining the Innovative Organisation in Boston.
I have held or hold a number of additional posts:
Formerly Trustee of Personal Financial and Educational Group
University board member of the London Institute of Banking and Finance and serve as Chair of its audit committee
I am a member of the West Essex Teaching School Alliance (Trust)
I have regularly spoken at events or served on panels at national events and have acted as a Leadership Consultant with the Prince's Teaching Institute
I have a special interest in financial education for school children and have given evidence to the All Party Group at the House of Commons and spoken at the Gleneagles Conference sponsored by Goldman Sachs
I have also done extensive work in promoting the teaching of modern languages, including German, speaking at conferences and events and contributing to a number of videos. I have also met with German politicians to talk about the English education system as requested by the Goethe Institute and spoken at other events. I have given evidence to the APPG on the importance of teaching languages.
I am a Founding Fellow of the Chartered College of Teaching
I am a Liveryman of the Founders Company and serve as Chair of its Education Committee.
I have recently completed a DfE National Chair's Course for Multi Academy Trusts and have a significant interest in Governance in the charity Sector and in Education. I am passionately committed to the education of the young people of Hoddesdon and am delighted to serve as chairman of the Board of the Hoddesdon School Trust and chair of Governors of Roselands School.
---
Graeme Dykes – Vice Chair
Graeme is the Financial Controller at Thirsk Winton LLP, a modern innovative law firm offering a range of commercial and private client services with offices in Woodford Green and Sawbridgeworth.
He is a Fellow member of the Institute of Chartered Accountants in England and Wales, with over 25 years' experience within medium-sized professional service firms focusing on the running of internal accounts teams and delivering timely, accurate and relevant management accounting information; enabling directors and owners to make informed decisions about their businesses.
Graeme has been a school governor for almost 20 years, serving as a chair of a primary school in Harlow, a governor at the John Warner School since 2008 and a trustee of The Hoddesdon School Trust since its incorporation.
In 2020 he is excited about being appointed vice-chair of the Roselands Primary School local governing body. Over the past 20 years Graeme has seen great pressures on teachers to simply fill the buckets, however, with strong and supportive governance he believes that teachers can be lighting fires!
---
Jane Carson, Head Teacher
Primary Head of the Year Awards – Norwich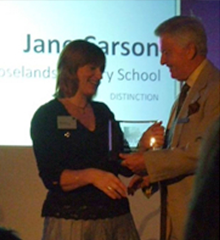 Jane joined Roselands as a teacher when the school was very new and had just two classes and a total of 44 children. Previously she had worked in Solicitors' accounting, but was determined to re-train and follow her interest in education. Jane taught all subjects across the whole primary age range and is fully committed to providing the richest learning experiences for children. She believes in preserving traditions and yet being open to innovation and change. She aims to provide a stable, secure and exciting environment for children to maximise their potential and ensures all staff are valued within the team.
She feels privileged to have been part of the growth and development of Roselands, having learned many new skills herself as the need arose and her role changed from teacher to deputy head and then headteacher. She was fortunate to have been at the forefront of the development of computers in education as Roselands was one of the first four schools in the county to be connected to the internet and many projects followed. Jane trained as a cycling instructor and a swimming coach, teaching regularly in the school's then new pool. She became a netball and rounders umpire, whilst organising sports, and is still secretary to the local schools sports group. Training to teach music and learn piano she resumed her own playing of cello and now belongs to a local orchestra, string group and quartet. She represents the primary heads on the Hertfordshire Music Service Hub.
Jane chairs the local consortium of Headteachers, where the 19 settings span the pre-school, primary and secondary and special school range. She represents the area on the County Primary Heads Forum and sits on the executive. She received a distinction in the Primary Head of the Year awards in 2008, representing Hertfordshire in the East of England finals.
Jane enjoys family time with her two daughters, who were both pupils at Roselands. Spending time with her grandsons she also likes to sail, cycle, garden and sew or knit during the holidays.
---
Sara Hill – Assistant Head,
Lead of Lower Key Stage Two, Maths & Assessment, Staff governor
Sara has been a staff governor of Roselands School for four years. She has served on the Curriculum Committee.

Sara has been a teacher for over twenty years and taught at a local primary school before coming to Roselands as an Assistant Head Teacher.
Sara is married with two secondary-aged children who attend local schools.
She has a love for learning and believes that the journey of learning never ends. She recognises that all children have the right to feel safe and learn within school and works tirelessly alongside the teachers and teaching assistants to ensure that the children have great learning opportunities. Sara also supports the head teacher with the daily running of the school to ensure that we continue to improve in all areas.
She is very proud of Roselands and the journey the school is on and appreciates the hard work that the children and staff continue to demonstrate and the position that the school has in the local community.
---
Alisdair Skinner: Co-opted Governor
Curriculum, Pupil Progress, Pupil Premium
Alisdair retired as a Hertfordshire primary school teacher in 2017. Born and brought up in the County he has worked in education for over 40 years, including 25 years as a Head teacher. During his service, he led two successful primary schools, was active in the Hertfordshire Primary Head's forum and in supporting school improvement across the county. He was involved in the establishment of Herts for Learning and in representing Hertfordshire Schools on the statutory funding body, Schools forum. He continued with some part-time work as a consultant and is interested in how Academy structures will enable and support effective primary education.
Alisdair lives locally, is married with two step-daughters, one of whom is a former Roselands teacher. He is enjoying watching his eight grandchildren develop. He is a long serving committee member and current president of The Hertfordshire Schools' Sailing and Canoeing Association. He enjoys singing with Welwyn Garden City Male Voice Choir.
---
Darren Livermore – Parent Governor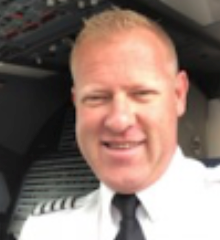 Darren has lived in Hoddesdon for much of his life, attending Broxbourne School and continuing his education by studying for a degree in Aeronautical Engineering at Loughborough University. He spent several years working as a professional engineer, but always wanted to fly since he was young. He worked for 13 years at Aer Lingus in Dublin, starting off as a First Officer through to being a Training Captain, teaching new recruits on the Airbus A320. He is now a Captain with EasyJet based at Luton airport, flying passengers all over Europe.
He became interested in serving on the governing body as he has always shown an interest in the success of the school and has two sons at various stages of their education at Roselands. He brings valuable leadership and team working skills to the Governing body. He enjoys spending time with his two sons, walking, cycling and photography.
---
Mary C Sykes BA MCIPR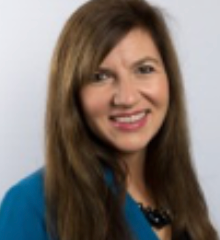 Mary is External Affairs Director at the Hertfordshire Chamber of Commerce, is a Bachelor of Arts graduate from Dalhousie University and a Member of the Chartered Institute of Public Relations.
She is a vibrant Canadian-Brit with a dynamic approach to sales and business development, PR and a passionate ambassador for marketing in general. She has been a business award judge on several UK Construction Awards and regularly Chairs industry specific events across Hertfordshire. She has a wealth of experience working with ambitious businesses and organisations to help them connect, collaborate, and grow.
Mary is a Board Member of Broxbourne Economic Development Board, an Ambition Conference Cofounder, a Trustee at the Hoddesdon School Trust since 2016 and sits on the SmartGo Stevenage Board. As a Scotians Global Advisor, Mary is part of a community of influencers and industry experts around the world with a passion for Nova Scotia, Canada.
Prior to establishing her own marketing consultancy business in 2000, she worked in various senior Marketing and Business Development roles for Hertfordshire based businesses who delivered services for corporations such as BAA Stansted, Sony UK, Rank Organisation, Maronda Homes of Florida, Speedo International and Orange Telecommunications.
---