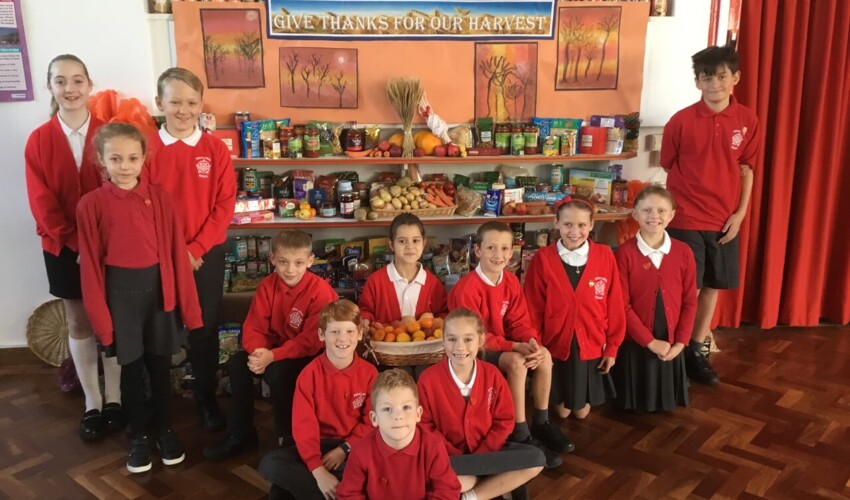 Posted on 6th Oct 2022
We were delighted to invite families to join their Harvest assemblies on three consecutive mornings, one for each phase of the school.
The school orchestra played hymn tunes as parents and children filled the hall each morning. According to their ages each class had pictures to show, information to read or poetry to share before performing a seasonal song and then joining families in traditional harvest hymns.
A fantastic collection of foods was displayed throughout the week and then packed up by the school's Pupil Council (pictured) and donated to our local Food Bank.